Teacher, ESL and Music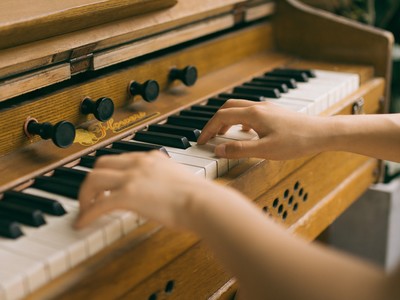 Apply
Be part of team that works closely with their community, meeting immediate needs.
VFE94K
Hanoi Urban Center of Influence
Me Tri Ward, Viet Nam
10-12 Months
On site
Responsibilities
Teaching English and/or music at different levels (Basic, Intermediate and/or Advanced) at the Go Forward Language Institute in Hanoi. Actively participate in the various activities and events of the Center of Influence, regularly attend and contribute to the Gateway Adventist Fellowship Sabbath activities and develop community and student friendships through networking and social activities.
Teaching responsibilities will be coordinated by the director of Go Forward.
Qualifications
Must speak/write English as the 1st language.
Experience in teaching ESL or conversational English is preferred
Must be teachable, sociable, friendly, flexible, and able to work well as a team member of Go Forward.
By precept and example, the AVS volunteer will seek to uphold Christ as their Friend and Lord and will endeavor to lead students to a similar understanding.
Fluency in English
Bachelors Degree or more
Attire
Please remember that this location is in a conservative country. The majority of Vietnamese dress smartly and modestly, although styles are changing as western standards become more common. As a Christian language School, we ask that you dress sensitively so as to impact this culture positively. Business attire is recommended for teaching. Men are expected to dress professionally with trousers and a collared shirt while teaching. Women are expected to dress modestly and professionally. Modest shorts are appropriate for jogging/ recreational activities. A conservative hairstyle is preferred for men and women. Short skirts, plunging necklines and sleeveless blouses are all considered inappropriate. Please refrain from wearing jewelry.
Accommodations
Rental accommodation close to Go Forward Language Institute will be provided. Volunteers will prepare their own food and be responsible for keeping the apartment clean.
Included
Local Travel
Insurance
Accommodations
Monthly Living Allowance - VND 5,000,000
Utilities - The language school will cover the first 250,000 d toward utilities. The volunteer is responsible for their own utility payments
Not Included
Visa
Travel to and from location
Food\Meals
Utilities - The language school will cover the first 250,000 d toward utilities. The volunteer is responsible for their own utility payments.
Medical Inoculations
Compensation
Monthly Living Allowance - VND 5,000,000
Additional