For NAD and SAD calls, please click the "Legacy Volunteer Login" link on the home page.
Teacher, Music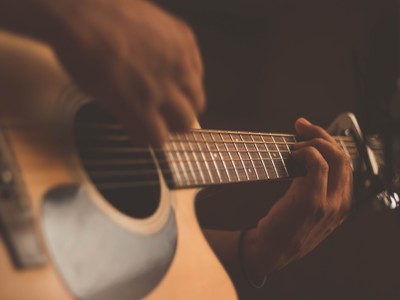 Apply
Teach elementary students basic music skills and songs
VFB9K5
Cambodia Adventist Mission
Phnom Penh, Cambodia
10-12 months
On site
Responsibilities
Teach elementary students basic music skills and songs.
Conduct a children's choir at a 5-star hotel at Christmas with carols in English, primarily.
Teach one class of Music (recorder and/or hand chimes) for secondary students.
May be requested to teach other areas in consultation with the principal
Qualifications
Choir conducing experience and skill in teaching music
Should have a basic ability to play the piano to assist choir practice and teach music professionally.
2 Years College/Univ
Fluent English
Attire
Acceptable Dress:
Men - Casual dress - hot climate, so comfortable shirts and trousers. Tie or jacket may be worn for special occasions, but not expect even for church (tie may be worn if speaking from platform).
Women - Casual dress - hot climate, skirts and blouses, or pants and blouse. No formal clothing necessary, but optional. Shoes may be type that can easily slip on and off as often removed in buildings.
Unacceptable Dress: Neither sex should wear short shorts, see-through, or worn-ragged clothing.
Accommodations
Small shared apartment, with kitchen facilities (gas stove, refrig) provided as well as dishes, utensils, pans, etc. Bunk bed, desk, chair, table. 220 current.
Included
Local Travel
Insurance
Accommodations
Utilities
Food/Meals - shared responsibility
Monthly Living Allowance - USD $200.00
Not Included
Visa
Medical /Inoculations
Travel to and From Location
Compensation
Monthly Living Allowance - USD $200.00
Additional
Destination City: Phnom Penh
Airport: Phnom Penh International Airport
Required Inoculations - tetanus, typhoid, Covid-19
Visa - Business, CAM will Apply for it.
Work Permit - CAM will apply for it
Visa will be scanned and sent to volunteers before travel. Two photos and the visa will need to be presented at Immigration on arrival.
The Southern-Asia Pacific Division requires attendance to the AVS Orientation on September 11-16, 2022 via zoom.
The location of the school will be in Battambang - Center of Influence - Battambang.
Photo by Jefferson Santos on Unsplash