Church Planter, Peki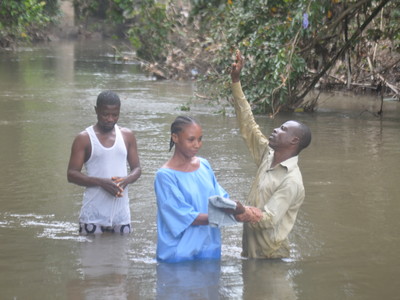 Apply
Test your God given talents of planting a church at Peki. You would be blessed by allowing yourself to be used in preparing a people for the Kingdom.
VF5AHA
Southern Ghana Union Conference
Peki, Ghana
3 Months
On site
Responsibilities
Work in coordination with the Ministerial Secretary, Personal Ministries Director, and the District Pastor.
Visitation, walk the town of Peki to create awareness and invite people for Bible Studies
Conduct Bible Studies/Evangelism
Peki is your field of work.
Distribute books
Offer Prayer Participating in social to save activities that enable people to know Christ (health walk, football, assisting students in classroom after interacting with the school authorities)
Attending Debriefing sessions
Qualifications
BA Theology
MA Divinity
Fluent in Ewe, English and Akan
Teaching Skills
Accommodations
Housing will be provided.
Included
Accident and Dismemberment Insurance (AD&D)
Compensation
Monthly allowance of CFA 50,000 equivalent
Additional
Photo credit: Nathan Teye Odonkor