VOP/Bible Studies Teacher-Pelungu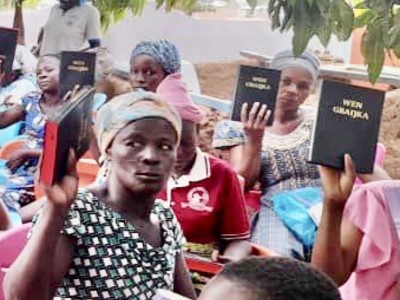 Apply
Pelungu is in the centre Upper East Region and the harvest time is here. Christ is drawing the people of Pelungu to Himself. Be the instrument to draw people to Jesus Christ.
VF8AHG
Northern Ghana Union Conference
Pelungu, Ghana
3 Months
On site
Responsibilities
Enroll Voice of Prophecy (VOP) students
Conduct VOP Bible Classes
Visit and make friends with the community members towards Bible studies
Offer Biblical Counseling/Support to community Members
Offer Prayer
Qualifications
Must be a theology/Experience Bible Teacher
Be an Adventist
Attire
Dress Decently for occasions.
Accommodations
Included
Accident Death and Dismemberment (AD&D) Insurance.
Not Included
Visa
Travel to/from location
Medical/Inoculations
Restrictions
No Child Accommodations Available
Compensation
Monthly allowance CFA 50,000
Additional
Picture Credit. Nathan Teye Odonkor