Campus Youth Ministries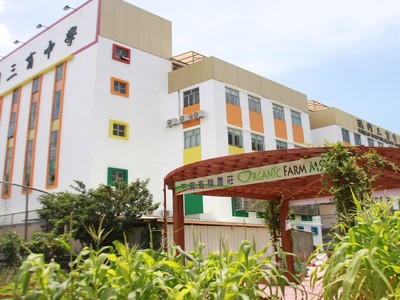 Apply
VFG9SD
Macao Sam Yuk Middle School
Taipa, Macao
24 Months
On site
Responsibilities
The main duties include organizing and leading various spiritual activities of primary or secondary division.
Morning worship
Weekly chapel
Gospel Week
Pathfinder/ Adventurer program
School camps
Sabbath activities
Christmas program
Bible Study
Care/ Prayer Group
Providing Spiritual Care & Counseling to the teachers, staff and students
Bible study, care/prayer group
Providing spiritual care & counseling to the teachers, staff and students.
Qualifications
Bachelor's degree
Concentration in Theology/ Religion
Master guide with at least two years of working experience in the Pathfinder/Adventurer program.
Working experience in leading A Y activities or primary/secondary student activities.
Good skill in leading choir/band/orchestra preferred.
Language - Fluent English
Attire
Acceptable Dress: Non-uniform with professional and dignified style.
Unacceptable Dress: Strange hairstyles, unnatural hair dyeing, earrings, necklaces, or any form of jewelry or ornament, bright-colored nail polish. revealing clothes (e.g. sleeveless, tight-fitting, low-cut, short skirt. .. etc.), non-collar shirt (applicable to gentlemen), T-shirt, and leisure pants/ jeans. Causal shoes that expose the toes and heel.
Accommodations
One-bedroom apartment (for one person) around 300-400 square feet or two-bedroom apartment (for two persons) around 400-500 s.f. with one kitchen, one washroom basic furniture, appliance (washing machine, refrigerator, air conditioners) and LPG.
No housekeeping supplies provided.
Electrical current is 220 volts.
Included
The flight tickets for coming to Macao to take the job and going home after expiration of the contract.
Accommodations
Utilities
Not Included
Food/Meals
Local Travels
Excess Baggage
Visa
Restrictions
Compensation
Monthly salary MOP12,000 (US$1,400 equivalent) - sufficient for one person living in Macao
Relocation allowance
Annual bonus (equivalent to one month's salary) after one year of service, seniority bonus start from the 2nd year
Medical insurance
Additional
Visa
Visa: The volunteer is responsible for the visa.
Working permit: The calling organization is responsible for the working permit. The working permit usually takes two to three months to apply.
Travel
Airport: Macao International Airport
Destination City: Macao
Required inoculations: Based on the local policy during the time of coming Macao
Other medical recommendations: Report the personal records of various vaccinations to the school
Other information
Interview is required.
Please provide an application letter, resume, copy of passport, and copies of bachelor's degree diploma and transcripts.
A contract agreement is required to be signed between the institution and the volunteer.
Orientation will be provided on August 25, 2023
Application deadline: March 31, 2023