Flight Operations Manager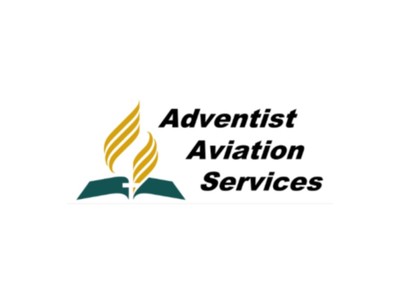 Apply
Serve in Papua New Guinea with Adventist Aviation Services
VFF9SL
Adventist Aviation Services
Goroka, Papua New Guinea
5 Years
On site
Responsibilities
The Flight Operations Manager may delegate functions to suitably qualified people, but such delegation does not release him of overall responsibility. When the FOM delegates functions such as flight crew training and competency and supervision of operational ground handling and activities, such delegations will be put in writing.
a) Exercising full operational control of air operations
b) Ensuring that all air operations are carried out safely, and in accordance with CAR and the standards and procedures of this exposition
c) Communicating company Fatigue Risk Management policy with flight personnel, and ensure their relation to FRMS procedures is understood as part of initial and recurrent staff training.
d) Supervising pilot roster and flight scheduling
e) Ensuring that all required data or publications are current, available, and accessible to flight crew needing it to carry out their tasks
f) Ensuring that flight and duty time limitations are observed
g) Ensuring that all required flight crew records are executed and maintained in accordance with the procedures of this exposition
h) Developing and maintaining AAS Route and Strip Register
i) Responsible for the function of crew training and assessment programs
j) Has authority to suspend from air operations, prescribe remedial training, otherwise discipline, or recommend for dismissal any pilot who is compromising safety standards or is contravening the directions of this exposition or CAR.
k) Responsible to ensure that check and training pilots carry out their duties in accordance with the procedures and standards of this exposition
l) Ensuring that any corrective action relating to air operations resulting from internal quality assurance activity is speedily and fully carried out
m) Informing the Quality and Safety Manager of any occurrence which may require reporting under CAR Part 12
n) Recommending sufficient numbers of suitably qualified flight crew to the Chief Executive for employment
o) Initiating revisions to this exposition as may be necessary
p) To provide initial and recurrent training for ground support staff, in coordination with the Quality and Safety Manager
q) Responsible for the management of the emergency response procedure and is responsible to ensure all AAS employees are familiar with and competent to carry out their responsibilities as defined in the ERP.
r) Responsible for exercising full control of operational ground activities and staff who directly support air operations.
s) Responsible for flight dispatch functions and personnel.
t) Responsible regarding participation in the Safety Committee and the oversight of safety and fatigue management issues and activities, and ensuring corrective actions taken.
Qualifications
Minimum: Commercial Pilot License, with Instrument Rating with 750 hours of flight time during air operations in Papua New Guinea on the same category of aircraft to be operated or with experience in the same or similar type of air operations to be performed, that is acceptable to the CASA PNG Director, and current to act as PIC of one type of operators aircraft; Equivalent managerial experience in air operations as found acceptable by the CASA PNG Director. At least 3 years of experience in ground operations, including traffic and ramp positions or equivalent, appropriate to the type of operation for which the person will be responsible.
Compensation
Please contact CEO of AAS for more details: [email protected]
This is PAID Full- Time Employment
Additional
Manages the daily air operations carried out under Part 119 and 135. Responsible for crew training and competency assessments and operational ground crew and activities which directly support air operations, including dispatching.
Reports to: Chief Executive Officer
May deal directly with CASA PNG regarding: Matters related to air operations
APPLICATIONS CLOSE: 31 JANUARY 2023
Apply through here:
https://adventistemployment.org.au/job/adventist-aviation-services-png-goroka-papua-new-guinea-2-flight-operations-manager-chief-pilot/