For NAD and SAD calls, please click the "Legacy Volunteer Login" link on the home page.
District Pastor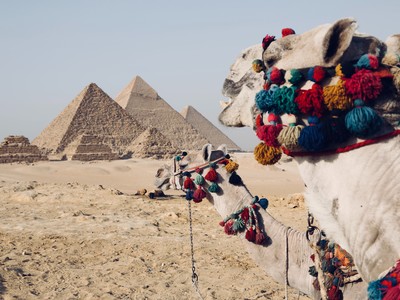 Apply
Provide purposeful leadership that aims to embed the values of the character of Christ into the hearts of members.
VFF9JJ
Egypt-Sudan Field
Heliopolis, Egypt
12-24 months
On site
Responsibilities
Provide purposeful leadership that aims to embed the values of the character of Christ into the hearts of members, promoting a change from an earthly to a heavenly worldview for the - Heliopolis Church.
Have a short‐term, medium‐term, and long‐term plan for the church, where a clear vision, mission, and objectives are set to foster the development of the church as a community of disciples of Jesus Christ eager to share the gospel in Egypt.
Have an on‐going outreach program.
Implement Bible Classes.
Train members to serve others, to give Bible Studies, and to lead Small Groups
Have an on‐going program for assimilating new members into the church family.
Organize a visitation program for involving church elders, deacons and deaconesses.
Visit members regularly – at least once each quarter giving special attention to nurturing young members.
Have an ongoing program for reclaiming former members and encouraging inactive members.
Offer support to the elderly, the sick, and the bereaved members.
Pay attention to the special needs of families and youth.
Have a preaching plan prepared at least 1 quarter in advance.
Determine the needs of the congregation and relate faith and worship to these needs.
Promote weeks of prayer
Support and regularly attend the Sabbath School.
Conduct a quarterly communion service.
Conduct a monthly church board meeting focused on the spiritual needs of the members and in the development of redemptive relationships with the community.
Conduct regular church business meetings.
Meet with the Elders Committee before all Board meetings to plan the Board agenda, review the needs of the church family and to guard the values of the Church.
Ensure that the monthly Tithe and Offerings report, and quarterly Church Clerk's report are sent to the Field on time.
Ensure that the church building is satisfactorily maintained.
Develop an effective filing system of member's information, church statistics, etc.
Ensure that the church operates on an appropriate annual budget.
Ensure that there is adequate insurance coverage for both church building and contents.
Qualifications
Fluency in English.
Bachelors Degree in Theology
Pastoral Skills
Attire
Acceptable Dress:
Men are expected to dress professionally with pants, T-shirts or bottom shirts. Shorts are acceptable only during recreation in touristic areas.
Women are expected to dress conservatively and professionally, covering legs and arms at all times. Ankle length skirts or pants are appropriate. Western conservative Christian clothing is preferred for both genders. The pastoral family will display through their outfit the dignity of their position as leader of the church.
Unacceptable Dress:
Men - shirts with controversial writing or pictures.
Women - revealing or tight clothing is not allowed. Sleeveless shirts, shorts, and bikinis are not acceptable.
Accommodations
Simply furnished apartment, shared with another female volunteer.
Beddings, blankets, towel, and other personal stuff for the house should be brought by the volunteer.
Electrical Outlets - 220V.
Living There
Egypt has some amazing places to visit and experience. Cairo is an international hub and the school calendar allows for breaks to explore and travel to other locations. All travel during breaks is at the expense of the volunteer including fees to leave and return.
Egypt's climate is hot and dry most of the year with temperatures above 27 degrees celsius for at least 9 months of the year and can easily reach 40 degrees. For 3 months (December to February) the winter can be with minimum temperatures around 10 degrees. It rains very little.
Included
Local Travel
Insurance
Accommodations
Utilities - Shared
Monthly Living Allowance - 5,000.00 Egyptian pounds.
Not Included
Visa
Travel to and from location
Medical\Inoculations
Food/Meal
Utilities - Shared
Restrictions
This call is for a married couple
No accommodations for children are available.
Compensation
Monthly Living Allowance - 5,000.00 Egyptian pounds.
Additional
Visa Type: Tourism Visa - Check the status of your country to obtain Egyptian Tourist Visas
For most of the countries, the volunteer will get this upon arrival at the airport.
You must have 25 USD in your hand upon arriving to the airport in Cairo to obtain your tourist visa.
Work Permit will be Applied for by the calling organization
Destination City: Cairo
Airport: Cairo International Airport
The calling organization will provide pick up and transportation
Required Inoculations: Yellow Fever for some countries
The pastor will answer to ESF AdCom, to the leadership of its officers. We are looking for a couple whose wife could serve as Education Director for the field. It is not required, but it would be a perfect match for our situation.
Photo by Fynn schmidt on Unsplash