Agriculture worker/Gardener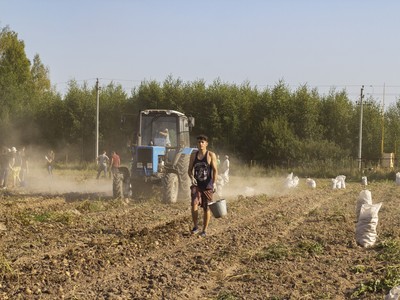 Apply
"The harvest is plentiful but the workers are few. Ask the Lord of the harvest, therefore, to send out workers into his harvest field." Matthew 9:37-38
VFEAK7
Zaoksky Adventist University
Zaoksky, Russia
1 year
On site
Responsibilities
You will be helping our agriculture department growing crops. The responsibilities are various and include working in the greenhouse and in the field, planting, watering, mixing fertilizers, harvesting, etc. If you know little or nothing about agriculture, it is a good chance for you to learn many new things and obtain some useful skills.
Qualifications
No special qualifications required
Attire
Modest attire according the season is expected. No shorts/mini-skirts, jewelry, or heavy makeup are allowed on campus.
Accommodations
Shared dormitory room for two or three occupants with own bathroom.
Included
Dormitory
Cafeteria (three meals a day)
Airport transfer
Monthly allowance
Health Insurance
Not Included
Compensation
8000 rubles a month (about $8)