For NAD and SAD calls, please click the "Legacy Volunteer Login" link on the home page.
Teacher, ESL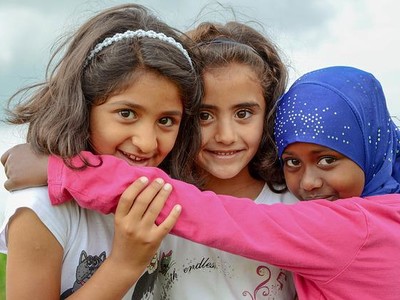 Apply
This is an opportunity to work on a refugee camp.
VFE9LM
East Mediterranean Field
Erbil, Iraq
12 Months
On site
Responsibilities
Teach English as Second Language to teenagers and children
Help in the Pathfinder Club
Actively participate in the various activities and events of the Center;
Develop community and student friendships through networking and social activities;
Use from his/her initiative to develop new programs or courses for the Ministry;
Regularly attend and contribute to the church programs; and
Learn and adapt to the different cultural environment.
Qualifications
Gender: Man
Marital Status: Single
Language: English
Patient and persevering
Experience teaching ESL is preferred
Must be teachable, flexible and able to work with others
Age; 20+ years
Attire
Men are expected to dress professionally with pants and the uniform t-shirt. Shorts are acceptable only during recreation. Women are expected to dress conservatively and professionally, covering legs and arms. Ankle length skirts or pants are appropriate.
Accommodations
Shared apartment located in Erbil.
Living There
Unlike what we see in the news about Iraq, living in north part of the country is very safe. Erbil is a very modernized city, which welcome foreigners from all over the world.
Included
Stipend 300,000 IQD (210 USD)
Communications 30,000 IQD (21 USD)
Transportation 100,000 IQD (70 USD)
Apartment rent 400,000 IQD (270 USD)
Not Included
Medical/Inoculations
Travel to and from location
Compensation
Stipend: 300,000 IQD (210 USD)