Teacher, ESL and Campus Ministries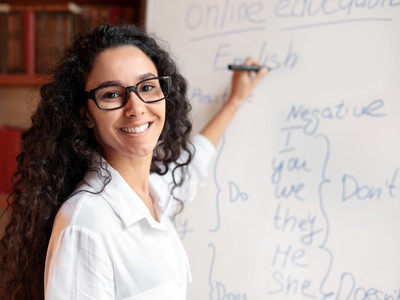 Apply
Use your English skills not just to teach students but to help with material being translated to English.
VFE9AS
Paranaense Adventist Academy
Maring, Brazil
11-22 Months
On site
Responsibilities
Teach English to students from High School to College.
Working hours may vary, but will rarely surpass 35 weekly hours.
Between classes and the life in the campus, the volunteer is expected to be open and friendly with the students and staff, motivating them to study English for missional purposes.
Join diverse campus activities, making friends, and getting involved as much as possible within the spiritual and missionary program.
Help translate content from Portuguese to English, or the opposite.
We expect the volunteer to be more than just a Teacher.

We expect them to be involved with the staff, the students, and parents everywhere in the campus.

Some basic Portuguese or Spanish is a plus,

Volunteer expected to continue studying Portuguese when they arrive. But they must speak English most of the time, in order to create an "International Environment" in the campus.
Qualifications
At least some previous teaching experience is expected, but no degree is required.
Native English Speaker
1 Year College/Univ
Attire
Acceptable Dress: SDA Dress Code
Unacceptable Dress: Non-Christian
Accommodations
A comfortable room shared with another volunteer.
The room size is approximately 20 m², with A/C, a small fridge, bed and personal wardrobe.
Electricity in all the sockets is 110V.
The cafeteria provides 3 daily vegetarian meals.
Laundry service available (15 weekly pieces)
The campus is one of the best and more beautiful campuses in the Southern Brazil Area. For more info, check https://iap.org.br/internato/
Included
Local Travel
Insurance
Accommodations
Utilities
Food/Meals
Monthly Living Allowance: BRL R$400.00
Not Included
Visa
Medical/Inoculation
Travel to and from location
Restrictions
Only Single volunteers are eligible for this assignment
Compensation
Monthly Living Allowance: BRL R$400.00
Additional
Destination City: Maringá
Airport: MGF (Maringá/PR)
Travel from Airport to Destination: School will provide shuttle