For NAD and SAD calls, please click the "Legacy Volunteer Login" link on the home page.
Teacher, High School English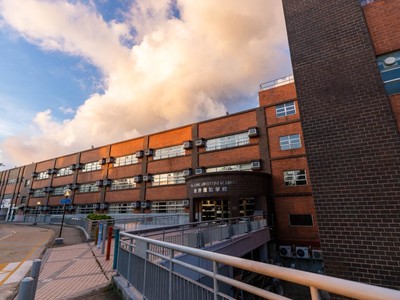 Apply
Designing and implement effective and creative teaching techniques to engage students
VFD9L1
Hong Kong Adventist Academy
Sai Kung, Hong Kong
12-24 Months
On site
Responsibilities
Teach content and skills in English language, literature, and composition, as well as in reading, to secondary students, utilizing the course of study adopted by EDB and Griggs standards, and other appropriate learning activities as guidelines in teaching individual course content.
Develop lesson plans and instructional materials and provide individualized and small group instruction in order to adapt the curriculum to the needs of each student.
Participate as a contributing member of the English department.
Keep appropriate records and prepare progress reports as assigned.
Communicate with parents through a variety of means, including conferences, to discuss student progress and behavior, if needed.
Provide learning experiences designed to meet individual needs through individual and/or group instruction.
Establish and maintain standards of student behavior needed to achieve a functional learning atmosphere in and out of the classroom by providing a safe and secure environment.
Follow the school behavior management policies (PBIS).
Use pedagogically appropriate technology tools in the teaching and learning process.
Develop a unified language arts program in which students are provided the opportunity to experience language as oral and written discourse by which the user shapes experience.
Align student assessment with instructional goals, appropriate to the needs of the student.
Provide learning experiences that develop student competence in listening, speaking, reading, and writing English.
Participate in school improvement activities as provided in the school's strategic plan.
Qualifications
Bachelor's or Master's degree or higher in English with a teaching certificate
Qualified teaching status
Minimum 3 years of teaching experience in the high school
Demonstrable evidence of creating/innovating/adapting high school curricula to engage children
Experience with designing and implementing effective and creative inquiry-based units of study.
Experience in managing classrooms with diverse students and different learning abilities (including students with special needs)
English(Fluent)
Attire
Acceptable Dress: Professional wear.
Unacceptable Dress: Men and women - no jeans. Women - no tight-fitting nor revealing clothes (transparent top, low cleavage). No mini skirts that are above knee-level.
Accommodations
Lodging in the form of a dormitory room will be provided. The dorm size is about 40 square feet with 3 to 4 beds in each room. Appliances like microwave are shared.
Included
Visa
Travel to and from location
Local Travel
Insurance
Accommodations
Utilities
Food/ Meals
Monthly Living Allowance - HKD 18000
Not Included
Restrictions
Only Single volunteers due to accommodations (Lodging is in Girls and Boys Dormitories)
Compensation
Monthly Living Allowance - HKD 18000
Additional
Destination City: Hong Kong
Airport: Hong Kong International Airport
Required Inoculations - 3 doses of covid-19 vaccine
Police Clearance Required
Child Protection Clearance Required
Skills needed:
Strong organizational and time management abilities to meet competing deadlines
Excellent classroom management skills
Excellent interpersonal, verbal and written communication skills
A team player with the ability to take initiative
Understanding of and experience in classroom technology, educational applications and familiarity with learning management systems.
Ability to multitask.