For NAD and SAD calls, please click the "Legacy Volunteer Login" link on the home page.
English and Spanish Teacher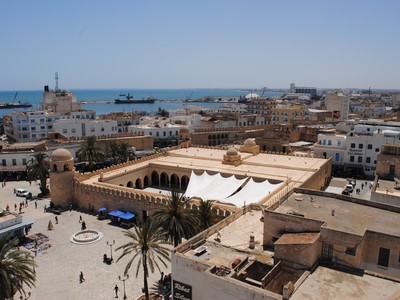 Apply
Teach English at a job center in a lively city where the past and the present meeting 🙂
VFC9I6
North Africa Region
Tunisia
1 year
On site
Responsibilities
This position is at the ADRA Jobs Center, Tunisia
Organize English and Spanish programs for the language center,
Teach English and Spanish as a second language (lectures and coursework)
Prepare materials and activities
Build trust and friendship with the students
Participate in extra-curricular activities organized by the center
Report to the center's director
Qualifications
Fully bilingual in English/Spanish.
Must have previous teaching experience.
A committed Christian.
Musical ability is a plus.
Attire
The community is conservative and requires modest clothing
Accommodations
A furnished apartment will be provided with the possibility of sharing share. Internet connection provided.
220V electrical.
Living There
It is city full of opportunities! You will be supported by and work together with other workers at the ADRA Jobs Center. The focus group is university students and job seekers
Included
Travel to/from location
Insurance
Accommodation
Monthly living allowance
Utilities allowance
Not Included
Residency expenses after arrival
Medical Inoculations prior to the trip
Food/Meals
Compensation
Monthly Living Allowance of 1,100 TND
Additional
Please check the Tunisia visa regime in case you need a visa.
For further information regarding entry requirements, please check here: https://www.visatunisia.com/application-form
All candidates will go through a screening process and interviews. The position offers the possibility of staying working in the center as a long term teacher after one year of service, subject to agreement between the two parties. Prior to arrival, the volunteer will need to bring related documentation for his/her residency. Further information will be provided.