Librarian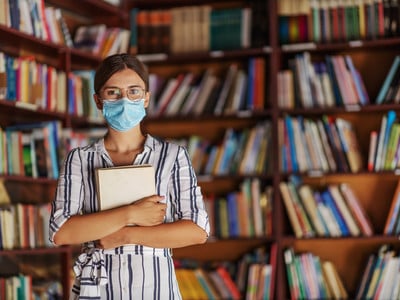 Apply
Put your organizational and supervisory skills to work here!
VFB9BQ
Central Brazil Adventist Academy
Abadiania, Brazil
10-12 months
On site
Responsibilities
Assist in the library.
Provide information as required.
Acquire, classify, and catalog resources.
Supervise student workers.
Qualifications
4 years of college with an emphasis in Library Science or Education .
Fluency in Brazilian Portuguese.
Supervisory experience preferred.
Attire
Acceptable Dress: Modest clothing and makeup. E.g., skirt/dress with length reaching the knee.
Unacceptable Dress: Bikini, short shorts, see-through clothes, low-cut (both on the torso and on the back); excessive makeup, e.g. bright nail polish or unnatural hair dye.
Accommodations
A double room inside the girls' dormitory with a bathroom.
The room will be shared with another female volunteer.
We provide air conditioning, bed, mattress, and wardrobe.
We do not allow male residents in those rooms.
Included
Insurance
Accommodation
Utilities
Food/Meals
Monthly Living Allowance: USD100.00
Not Included
Visa
Medical/Inoculations
Travel to and from Location
Local Travel
Restrictions
Due to logistic limitations, this Assignment is only open to single females.
Compensation
Monthly Living Allowance: USD100.00
Additional
Destination City: Abadiania, Goias.
Airport: Brasilia Internacional Airport/Goiania Internacional Airport
Travel from Airport to Destination: We will pick them up at the airport
Visa Type: Missionary