For NAD and SAD calls, please click the "Legacy Volunteer Login" link on the home page.
ESL Teacher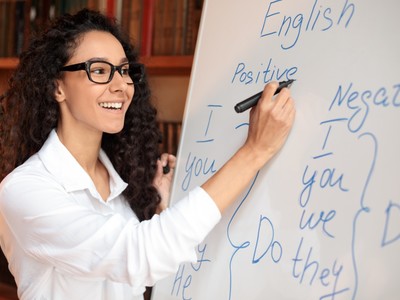 Apply
Teach English primarily to women and children, using the Bible as a primary textbook.
VFA9Q1
AWR Special Projects Israel
Nazareth, Israel
10-24 Months
On site
Responsibilities
This method of teaching English using the Bible has been proven to work well. Mentorship and training on how to do it will be provided by the local pastor/AWR Center in Nazareth. Give Bible studies as interests are developed. Assist Adventist Radio as needed. Reach out to Muslims, Christians, and Jews. Must be hospitable and love working with women and children.
Qualifications
Fluency in English is required.
Knowledge of Arabic and Hebrew is not required but would be a plus.
No particular degree in college is preferred. Cross-cultural experience, a huge plus.
Fluency in other languages such as Spanish, Frech or Portuguese is an additional plus but not required.
Having additional skills such as proficiency in music, instruments, art, culinary skills a plus.
Essentials:
A deep love for Jesus and His truth
a commitment to the teachings and ministry of the Seventh-day Adventist church
the ability to be flexible and withhold judgment especially since you are ministering in a foreign culture.
Attire
Modest, culturally appropriate as detailed by the pastor.
Accommodations
Volunteers will be located in Nazareth, Israel. The people are peaceful and kind. Hospitable attentive mentor/pastor of the project along with his family.
Two private bedrooms with showers/bathrooms are provided in the same building as the church, kitchen, classroom, radio etc. Shops and restaurants are next door.
Volunteer will do a lot of their own cooking but given the local culture of hospitality, opportunities to eat with other families may be frequent.
Included
Visa
Local Travel
Accommodations
Utilities
Insurance
Not Included
Travel to and from location (Cost of travel to and from the Philippines may be subsidized based on individual circumstances.)
Food/Meals
Medical/Inoculations
Restrictions
Due to housing restrictions, this assignment is for single female volunteers only.
Compensation
Monthly living allowance: Approximately $700
Additional