Teacher, ESL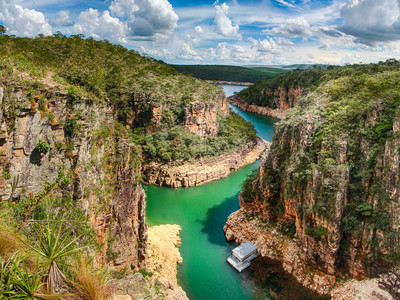 Apply
Serving at this Assignment will give you a rich cultural experience.
VFA9AB
West Minas Mission
Brazil
10-12 months
On site
Responsibilities
Teach English classes for the community and office workers.
Implementation of a Sabbath School in English at the local church.
Beginning classes for employees and community
Qualifications
Have a missionary spirit.
Experience in teaching English or teaching in another area
Fluency in English
2 years college
Attire
Acceptable dress: Conservative clothing and traditional Christian dress. Volunteers must demonstrate biblical principles of modesty and behavior.
Unacceptable Dress: Costumes that are inconsistent with Christian modesty. The use of jewelry and piercings of any kind is not allowed.
Accommodations
House, shared with employees who work at the same institution
Private room, with bed and private space.
Shared kitchen, laundry, cupboards and bathroom.
Living There
Tropical climate - In Uberlândia, the season with precipitation is humid and overcast; the dry season is almost cloudless. Throughout the year, the climate is warm. Throughout the year, the temperature generally ranges from 15 ° C to 30 ° C and is rarely below 11 ° C or above 34 ° C.
Uberlândia is located in the interior of Mina Gerais, in the region called "Triangulo Mineiro". It is a large city that has all the resources of a state capital. The planned buildings and avenues make the city a very beautiful and pleasant place to live. One of the favorite places to enjoy good moments of leisure is the "Parque do Sabiá", which contains ample green space and places for walking and practicing sports. Around the city, there are many waterfalls, with free entry that are inviting to relax on hot days. The Adventist church in the region is active and has missionary characteristics, with an engaging and friendly youth.
Included
Local Travel
Insurance
Accommodations
Utilities
Food/Meals
Monthly Living Allowance - $100 USD
Not Included
Medical/Inoculations
Travel to and from location
Visa
Restrictions
Compensation
Monthly Living Allowance: USD100
Additional
Destination City: Uberlândia
Airport: Aeroporto de Uberlândia – Tenente Coronel Aviador César Bombonato.
Travel from Airport to Destination: We will pick up the volunteer
Required Inoculations - H1N1, H3N2, Yellow Fever, influenza. COVID 19 (Any one that is approved by the health agency of the country of origin.)
Police Clearance Required
HIV Clearance Required