Teacher, ESL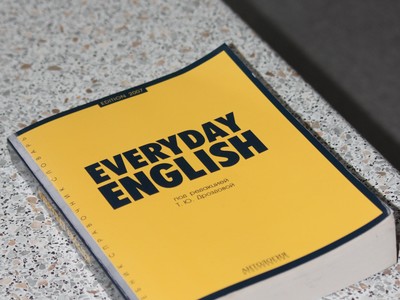 Apply
This rewarding Assignment not only gives you a chance to make a difference, but also the opportunity to sharpen your teaching skills.
VFA94W
Adventist English Conversation School
Jakarta Selatan, Indonesia
12-24 Months
On site
Responsibilities
Be able to teach English for kindergarten, for elementary, for high school students.
Give private tutoring lessons
Teach according to the needs under the program of AECS.
Be involved with the local church in helping to run youth/adult programs, preaching, teaching sabbath school, give testimonies and basically help out in way possible for evangelism according to the objective of AECS.
Regarding to specific duty, will be explained on the interview call.
Qualifications
Experience in teaching is required. Not necessarily in a formal school setting (although that is an added advantage).
If one has taught sabbath school classes, or given seminars and talks, that would count as experience.
Good spiritual life
Strong missionary spirit
Teachable
Adaptable and flexible in the area of duty.
Fluency in English
3 Years College/Univ
Preferably a Major in English and a Minor in Education (or come from a native English speaking country)
Attire
Modest attire required.
Woman : formal attire for teaching (Blouse, skirt, dress)
Man : Shirt, pants
Unacceptable Dress: Tight-fitting clothes or revealing clothes not permitted. No Jeans for teaching, no t-shirt
Accommodations
Lodging will be provided. And the facilities such as room size, appliances, utilities, furniture and housekeeping supplies will be adjustable according to the venue of the duty. Mostly electricity is available in the type of 240 volt. If it is in Jakarta, the lodging will be in the size type of guest room (sharing room).
Included
Visa
Local Travel
Insurance
Accommodations
Monthly Living Allowance - IDR 3.750.000
Food\Meals - Shared
Utilities
Not Included
Travel to and from location
Food\Meals - Shared
Medical\Inoculations
Compensation
Monthly Living Allowance - IDR 3.750.000
Additional
Photo by Ivan Shilov on Unsplased
Destination City: JakartaAirport: Soekarno-Hatta International
Inoculations According to the needs
Visa Required
Visa Type: Missionary
Who Applies: AECS and the missionary
Work Permit Required
Who Applies: AECS
Send papers to: Marolop Sagala
After you have been voted into this position by the General Conference, your volunteer status will be changed to "Assignment Voted." You must then provide your travel itinerary to: 1) your place of service, 2) your Home/Sending Division so they can request insurance for you, and 3) your sending organization (if you have one). To do this, please log on to your AVS website account where you can email it automatically to the organizations previously mentioned.
Plane tickets will be given according to the agreement between the missionary and AECS.