Teacher, ESL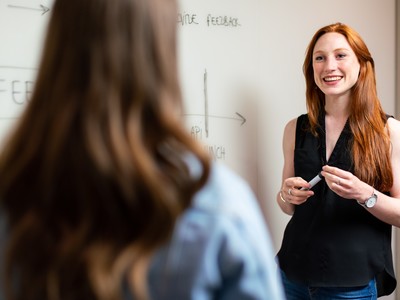 Apply
Imagine making the land of pyramids and an ancient culture your home for a while!
VF894E
Egypt-Sudan Field
Heliopolis, Egypt
12-24 Months
On site
Responsibilities
The volunteer will work most of the time as an English teacher for the Muslim community.
The main objective is to establish friendships in the community with intentionality.
Help in other areas that the project is in need
Be part of the small group/house church that the project is establishing.
The volunteer will work at Think Green Urban Center of Influence in Greater Cairo.
Qualifications
Speak Fluent English
2 year college experience
English teaching skills
Attire
Modest, conservative dress appropriate to the local culture
Unacceptable Dress: Revealing, transparent, sleeveless, tight, political slogans
Accommodations
The volunteer will share the house and the room with other volunteers (same gender) inside a boarding school. There will be a small kitchen available with basic utensils, but the volunteer is going to eat in the cafeteria of the school. The voltage is 220v.
Living There
Egypt has some amazing places to visit and experience. Cairo is an international hub and the school calendar allows for breaks to explore and travel to other locations. All travel during breaks is at the expense of the volunteer including fees to leave and return.
Egypt's climate is hot and dry most of the year with temperatures above 27 degrees celsius for at least 9 months of the year and can easily reach 40 degrees. For 3 months (December to February) the winter can be with minimum temperatures around 10 degrees. It rains very little.
Included
Local Travel
Insurance
Accommodations
Utilities
Monthly Living Allowance - 1000.00 Egyptian Pounds.
Food/Meals
Not Included
Visa
Travel to and from location
Medical\Inoculations
Restrictions
Single male volunteers needed for this call
No Child accommodations available.
Compensation
Monthly Living Allowance - 1,000.00 Egyptian Pounds.
Additional
Visa Type: Tourism Visa - Check the status of your country to obtain Egyptian Tourist Visas
For most of the countries, the volunteer will get this upon arrival at the airport.
You must have 25 USD in your hand upon arriving to the airport in Cairo to obtain your tourist visa.
Work Permit will be Applied for by the calling organization
Destination City: Cairo
Airport: Cairo International Airport
The calling organization will provide pick up and transportation
Required Inoculations: Yellow Fever for some countries
After you have been voted into this position by the General Conference, your volunteer status will be changed to "Assignment Voted." You must then provide your travel itinerary to: 1) your place of service, 2) your Home/Sending Division so they can request insurance for you, and 3) your sending organization (if you have one). To do this, please log on to your AVS website account where you can email it automatically to the organizations previously mentioned.
Photo by ThisisEngineering RAEng on Unsplash