Volunteer in English language services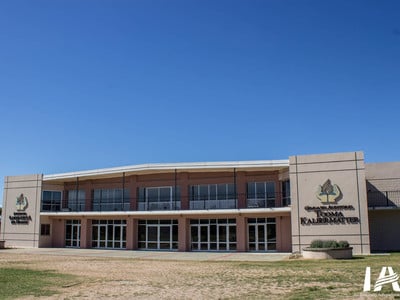 Apply
The applicant must be a professional with university training and knowledge of the language, its phonetics, phonology, linguistics, semantics and grammar, with ethical and comprehensive behavior. Preferably a native speaker or ESL.
VF6AGQ
Uruguay Adventist Academy
Progreso, Uruguay
10 meses
On site
Responsibilities
- You will be involved in all aspects of class teaching.
- The daily duties include accompaniment, classroom management, advice, instruction, supervision and extracurricular activities.
- To teach English as a second language, according to the lesson plans and materials provided by IAU.
- Design and implement foreign language learning situations.
- Carry out oral and written comprehension and expression activities of the language.
- Develop communication habits in ESL within the IAU community.
Qualifications
English native speaker (preferred) or, ESL teacher.
Ability to work and minister to students (group management).
Teaching and organizational skills to work with different ages.
Patience and flexibility with schedules and school/church activities.
Communication skills.
Enthusiasm for your work.
Attire
The attire should be professional style that is consistent with the work area (semi formal for teachers). Consider that clothing is not transparent, revealing, or distracting in any way; It must be clean and in good condition; durable, easy to care for and suitable for the climate considering that our country has four seasons. Consider bringing coats and cold weather clothing rather than summer clothing. Temperatures can be mostly low and it is best to pack warm shoes and clothing. The use of jewelry and piercings are not allowed in our institution, trying to maintain the principles that characterize us.
Accommodations
The missionaries will share the facilities with the students in the two boarding schools we have. They will share a room with other missionaries depending on the need of the institute. We have two modern boarding schools with private bathrooms for girls and shared bathrooms for boys. The internet is optimal and you will have a privileged view of the countryside and beautiful sunsets. Within the facilities we have a large and very functional gym, a dining room, laundry, church, computer center, among other places.
Living There
Uruguay is a country in South America known for its green interior and beach-lined coast, its capital is Montevideo. It is the second smallest country in South America. It shares a border with Brazil, Argentina, Paraguay and Bolivia in the Río de la Plata basin. The climate in Uruguay is largely homogeneous throughout its territory, and is defined as temperate-humid without a dry season, the seasons are very marked. The Uruguayan peso is the legal currency of the Eastern Republic of Uruguay. The Adventist Institute of Uruguay is located on Route 5, kilometer 33,500 in the town of Progreso, in the department of Canelones, 45 minutes from Montevideo.
Included
Accommodation.
Feeding.
Insurance.
Monthly maintenance allowance.
Transportation from the airport to the Adventist Institute.
Trips to turistics places in the country.
Not Included
Round trip travel tickets.
Excess baggage
VISA requirements
Restrictions
Habits incompatible with a Seventh-day Adventist
Compensation
Monthly subsistence allowance $4.500 URU pesos.