For NAD and SAD calls, please click the "Legacy Volunteer Login" link on the home page.
Accountant and Treasurer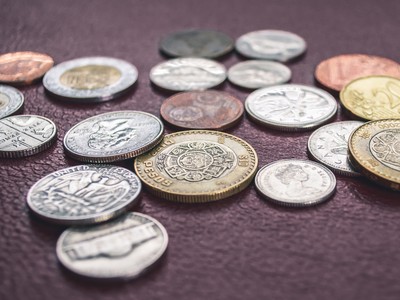 Apply
Oversee financial operations of school, including journaling, collecting receivables, and managing cash and expenditures.
VF69JN
Nile Union Academy
Cairo, Egypt
11 Months
On site
Responsibilities
Oversee financial operatios, including journaling, collecting receivables, managing cash & expenditures.
Teach a class if needed.
Attend staff meetings.
Assist in evening and weekend supervision of students.
Participate in student and staff worships, Sabbath School, church and other scheduled programs.
Other duties assigned throughout the year.
Qualifications
Good communication skills.
Bachelor's degree in Accounting.
Fluent in English.
Single.
Attire
Men are expected to dress professionally in pants and a collared shirt during school hours. Shorts are acceptable only during recreation or work duties. Western conservative Christian clothing is preferred.
Women are expected to dress conservatively and professionally, covering legs and arms at all times. Ankle length skirts or pants are appropriate.
Controversial writing or images on clothing is not acceptable. Additionally for women, revealing or tight clothes , sleeveless shirts, shorts, and two-piece bathing suits are also unacceptable.
Accommodations
Share a room or an efficiency apartment with another volunteer(s).
Provided: Basic furniture such as a bed and dresser or closet, kitchenette, washing machine, and other necessities.
Not provided: Towels, sheets, and toiletries.
Electrical outlets 220V.
Living There
Egypt has some amazing places to visit and experience. Cairo is an international hub and the school calendar allows for breaks to explore and travel to other locations.
All travel during breaks are at the expense of the volunteer including fees to leave and return.
Included
Local Travel as it relates to employment
Insurance
Accommodations
Utilities
Food/Meals
Monthly Living Allowance: USD65
Not Included
Visa
Medical/Inoculations
Travel to/from Location
Any travel for personal interest inside Egypt or OUTSIDE Egypt is at personal expense.
Restrictions
While we can accommodate either a single or married candidate, we do not have the ability to accommodate children.
Compensation
Monthly Living Allowance: USD65
Additional
It is important to be sensitive to and abide by the cultural norms.
Required Inoculations: Yellow Fever
Visa Type: Tourist visa bought at the airport for USD25 depending on your nationality. Check on-line
The volunteer must bring USD25 in hand for the Tourism Visa at the airport.
Photo by Steve Johnson on Unsplash