ESL Teacher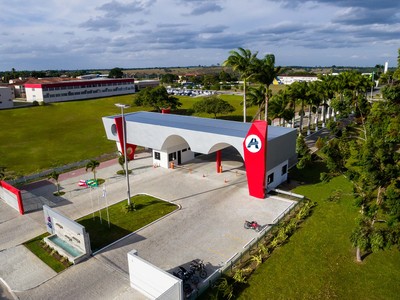 Apply
Teach English at different levels (Basic, Intermediate or Advanced) at FADBA Language School and assist in its secretariat area when requested, specially during registration time or at the end of the studying cycle.
VF59SJ
FADBA - Faculdade Adventista da Bahia
Cachoeira, Brazil
1 year
On site
Responsibilities
Teach different classes about 8 hours/day, with breaks, Monday to Friday, with possible related activities on Sunday. Volunteers must be able to work with young people or adults. It is requested that the volunteer participate in the local church activities and help in the English Sabbath School Class every Sabbath.
Qualifications
It's preferred that the volunteer has a college degree, or is working towards completing one. He or she must know the basis of the English Language. Experience teaching children or music is a plus. Communication or English preferred, but other professions are accepted.
Attire
Acceptable Dress: Professional or social style to work, for both gender: Male- Suit/ social pants/ dress shirt/ Female- women's suit/ dress/ skirt/dress shirt/ blouse/ Casual and sport outside of work hours
Unacceptable Dress: Jewelry, piercings, tatoos, colored and/or extreme hairstyles, colored painted nails. The volunteer is asked to use common sense when dressing.
Accommodations
A shared room inside the university's student residences with basic furniture will be provided. Laundry service is provided (6 pieces of clothing per week). Electricity in the university Campus is 110 volts. Meals will be served at the University's cafeteria at set times.
Living There
The university is located 2 hours away by car from Salvador. The campus is located in a rural area which creates a tranquil environment to live and study. Cachoeira city is 5 minutes by car and Feira de Santana (2nd bigger city of the State of Bahia) is only 40 minutes by car.
Included
3 meals per day at the University Cafeteria
Shared room in the university dorms
Accident Insurance
Monthly stipend
Amazing experiences in an Adventist Campus
Not Included
Medical/Inoculations
Travel to and from location
Restrictions
No pets allowed.
During service period, volunteers must not date or engage, they need to have a good christian relationship with the opposite sex.
Any kind of things and behaviors that goes agains adventist moral and religious values.
Compensation
Stipend: 450 Brazilian Reais (100 USD approximate)