Grounds Support Staff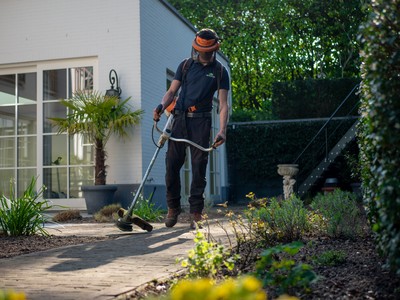 Apply
The happiest place in the world is where God wants you to be!
VF59RU
Middle East University
On site
Responsibilities
Assist the Grounds Supervisor in maintaining the grounds of the university campus. Duties may include mowing lawns, weeding gardens, trimming trees and shrubs, watering, planting, removal of garbage, and cleaning of campus
Qualifications
Hard worker, proactive
Willing to learn, good at following instructions
Previous gardening and grounds experience a plus
Flexible, previous cross-cultural experiences a plus
Good communication skills in English, additional languages a plus
1-year commitment, with the possibility to extend
Attire
Acceptable Dress: Modest, casual clothing. More formal clothing (dress/skirt, dress shirt/tie) for church services. Most people in Lebanon wear typical European-style clothing. Pants are acceptable for women in most settings. Lebanon is a four-season country with cold, wet winters (Nov-Mar) and hot, dry summers (May-Sept), so bring clothing for all seasons.
Unacceptable Dress: Revealing, transparent, tight, spaghetti strap
Accommodations
The institution will arrange it. Maybe a dormitory room (possibly shared with another AVS volunteer) or maybe an apartment shared with other AVS volunteers.
Living There
Lebanon is a beautiful country on the Mediterranean Sea. It is known in the Middle East for its natural beauty and mountains. It is often highlighted that you can snow ski and swim in the Mediterranean on the same day during some seasons. There are three main languages in Lebanon: Arabic, English & French. There is also a range of religious faiths including both Shia and Sunni Muslims, Orthodox Christians, Maronite Christians, Druze, and a small population of Protestants. Middle East University is the only Protestant university in Lebanon and the only Adventist university in the MENA Union, serving 20 countries. We have a very multicultural staff and student body.
Included
Insurance: AVS standard insurance
Living Allowance: $50 for personal expenses
Visa
Utilities (AC and heaters may be restricted due to the energy crisis in Lebanon)
Not Included
Compensation
Monthly stipend paid in local currency equivalent to $100-150 depending on interview & qualifications
Additional
This is a sponsorship position. The volunteer will need to raise sponsorship funds of $7500 to help defray the cost of their accommodation, food, insurance, personal expenses, visa, and stipend. (This does not include the cost of airfare to and from Lebanon.)
Photo by Boris Debusscher on Unsplash