For NAD and SAD calls, please click the "Legacy Volunteer Login" link on the home page.
Teacher, ESL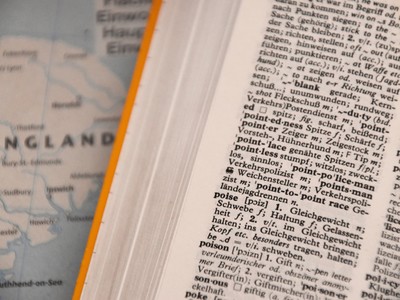 Apply
Reaching the unreached through teaching English.
VF49PO
Essential Life Center
Battambang, Cambodia
12-24 Months
On site
Responsibilities
Teach English at different levels(Intermediate, Advanced, Business, and/or IELTS) to mainly high school and university students.
Required to engage in the various activities and events of the Urban Center of Influence.
Faithfully attend Battambang Central Church and participate in giving Bible Studies, Youth programs, and other community services.
Must be teachable, sociable, friendly, flexible, and able to work well as a team member.
May be requested to teach other areas in consultation with the UCI director.
Qualifications
At least 2 Years of College/Univ required
Experience in teaching ESL or conversational English is preferable.
Must speak/write English as the 1st language.
Fluent in English.
Strong Missionary Spirit
Attire
Acceptable Dress:
Men - Casual dress - hot climate, so comfortable shirts and trousers. Tie or jacket may be worn for special occasions, but not expect even for church (tie may be worn if speaking from platform).
Women - Casual dress - hot climate, skirts and blouses, or pants and blouse. No formal clothing necessary, but optional. Shoes may be type that can easily slip on and off as often removed in buildings.
Unacceptable Dress: Neither sex should wear jewelry, tank top, see-through, or worn-ragged clothing at work or church.
Accommodations
Small shared apartment near the center, with kitchen facilities (gas stove and fridge), will be provided as well as dishes, utensils, pans, etc.
Furnished with AC/fan, a bed, a desk, chairs, and a table.
220V.
Living There
Battambang is Cambodia's second most populous city and a popular tourist destination due to the many nearby ancient temples, Bat Cave, Buddhist shrines, and Norry, the 'bamboo train'. It is also the capital city of the Battambang province. It is popular with tourists because of it's blend of modern city, small-town friendliness, and some well-preserved colonial architecture, which works together to give the town a unique charm. To Cambodians, the city is known as the best city for education besides PhnomPenh. There are quite a few well known schools and universities, both public and private.
Included
Visa(1 year business)
Work Permit
Local Travel
Insurance
Accommodations
Food/Meals - shared responsibility
Not Included
Visa(Entry)
Utilities(Electricity, Water, and Garbage)
Medical /Inoculations
Travel to and From Location
Compensation
Monthly Living Allowance - USD $200.00
Additional
Destination City: Battambang
Arrival Airport: Phnom Penh or Siem Reap International Airport
Required Inoculations - Tetanus, Typhoid, Covid-19
Visa - Business, Cambodia Adventist Mission(CAM) will apply for it.
Work Permit - CAM will apply for it
Enter Cambodia with an entry visa(not tourist, apply for ordinary) on arrival, the CAM will assist you to get 1-year business visa. Few photos needed
The Southern-Asia Pacific Division requires attendance to the AVS Orientation on September 11-16, 2022 via zoom.