For NAD and SAD calls, please click the "Legacy Volunteer Login" link on the home page.
Video Producer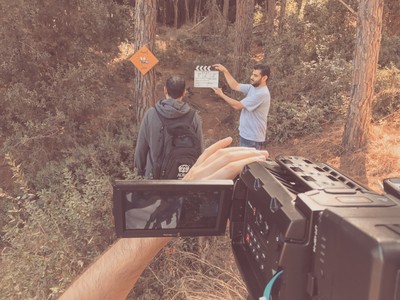 Apply
Be part of the most exciting mission field in the world. Contribute to the growth of the church in the MENA territory through media.
VF39PW
Trans Media Group MENA
Beirut, Lebanon
12 months
On site
Responsibilities
Record and edit video programs
Help out and manage the various aspects of the production flow
Organize and handle video equipment
Organize and ease the flow of the recording schedule
Qualifications
College graduate preferred
Adequate experience and skills
Strong communication skills
Conflict resolution skills
Ability to adapt and interact well in an intercultural environment
Creativity, flexibility, proactiveness
Familiarity with communication production tools
Good communication skills in English
Attire
Women: Dresses or skirts below the knee; jeans, capris, or dress pants; blouses, t-shirts, etc.
Men: Jeans, slacks, dress shirts, or t-shirts.
Unacceptable Dress: Nothing above the knee - no shorts, spaghetti strap/sheer/ or low cut blouses or dresses.
Accommodations
Will be arranged by the institution.
Living There
Included
Airfare
Insurance
Living allowance
Visa
Utilities
Communication allowance
Not Included
Food/Meals
Transportation
Compensation
Monthly living allowance paid in local currency equivalent to $375