For NAD and SAD calls, please click the "Legacy Volunteer Login" link on the home page.
Teacher, Elementary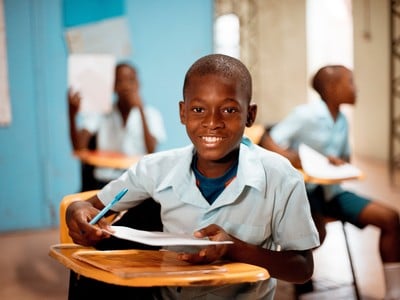 Apply
Work in coordination with a Head Teacher to educate elementary aged children.
VF39PN
Malamulo Hospital
Makwasa, Malawi
12 Months
On site
Responsibilities
Work in coordination with a Head Teacher to educate elementary aged children in multi-grades K-8.
The classroom is a mix of children from the families who are serving their call at Malamulo Hospital as well as local Malawian children.
Class size will be up to 14 students.
Classroom teaching.
Participation in extracurricular activities.
Attend staff meetings with the Head Teacher to discuss lesson plans and student achievements.
Qualifications
An interest in Elementary education is preferable but not required.
Minimum Education Preferred: High School/Secondary
An interest in elementary education.
Fluent in English.
Attire
Women please wear modest attire due to the culture of Malawi, Africa.
Unacceptable Dress: Women, no shorts above knees
Accommodations
Housing will be provided at the resident guest house on campus.
Includes amenities for showering, private toilet, kitchenette, and laundry facilities.
Living There
Co-teacher in a two room multi-grade classroom. Our students are varying ages and abilities especially with the English Language. Also an interest in leading our after school program which includes many children from around our village to engage in soccer, basketball, and physical education.
We ask that the volunteer be mostly self-funded especially for travel, but a living stipend for food and supplies is provided by the calling organization through donors.
Included
Utilities.
Accommodations.
Local travel.
Food/Meals:
Not Included
Visa.
Travel to/from location.
Medical/Inoculations.
Insurance.
Restrictions
No Child Accommodations Available.
Compensation
USD to be discussed (Malawi Kwacha)
Additional