Remote English Teacher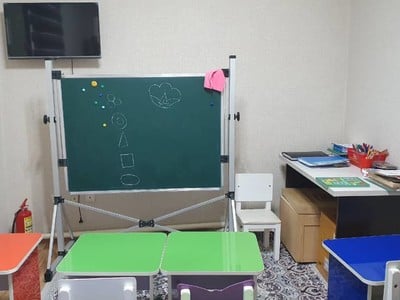 Apply
An amazing opportunity to connect remotely with people living in Tashkent, Uzbekistan while also gaining some experience teaching English.
VF1AKY
Kifa Language Center
Tashkent, Uzbekistan
1 year
Remote
Responsibilities
Teaching English using a curriculum
Prepare professional lesson plans
Punctuality and dependability is a must
Ability to cover the needs of the students and the lesson plan within the given time frame
Conduct that reflects courteousness, patience, professionalism and respect for all religions and cultures
Monitor the progress of students with a high standard of expectations
Available to teach at least 3 hours a week; may be required on Sundays too
Qualifications
Intermediate to advanced fluency in English
Past experience teaching English is a plus
Punctual and dependable
Ability to manage students of different age groups
Accommodations
The Google Meet platform will be used for this purpose.
Included
Training will be provided with Certificate upon completion of training
Restrictions
Must be 20 years of age or older.
Additional
Experience working with groups a plus.